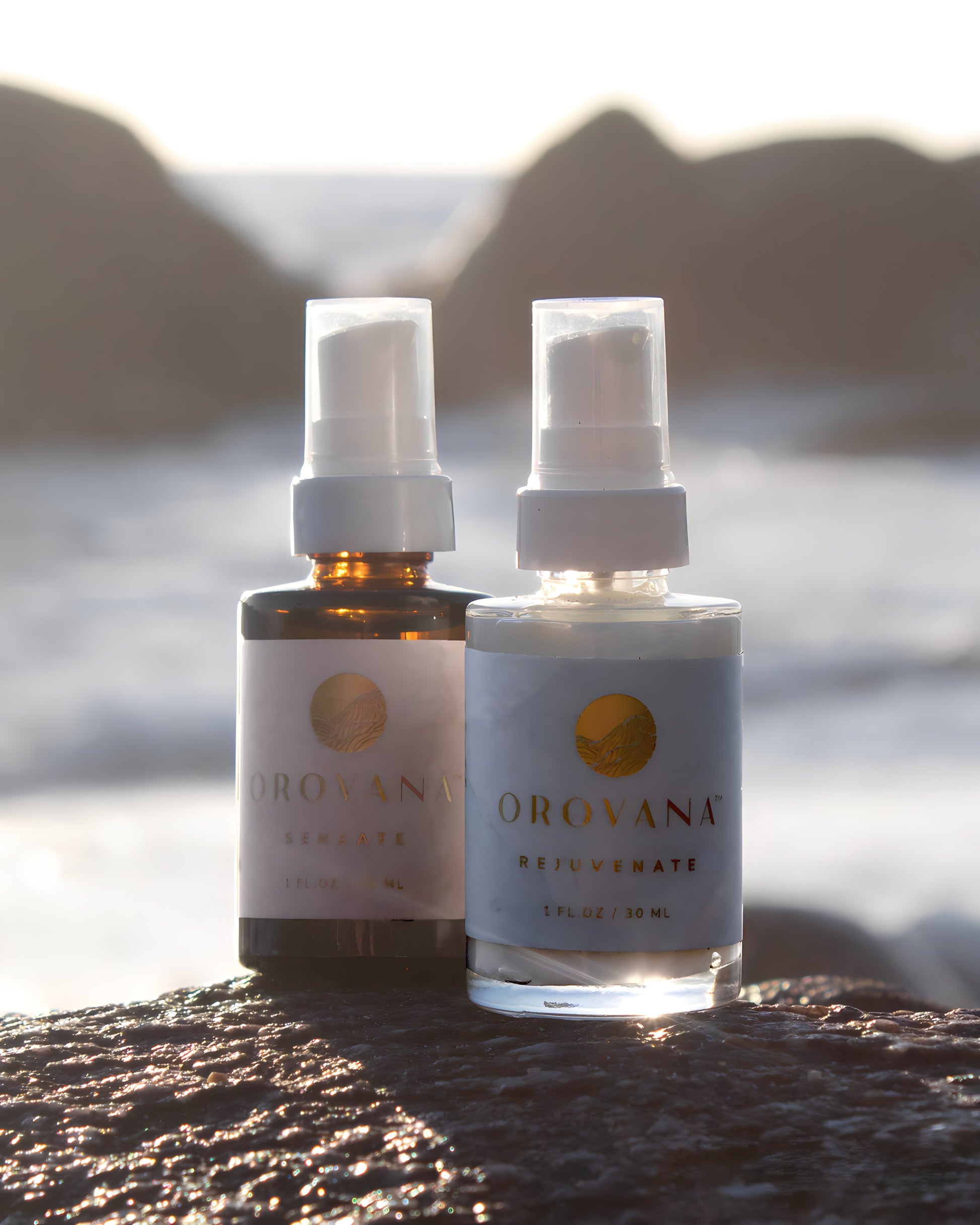 INTIMACY SET
Regular price
$125.00 USD
Regular price
Sale price
$125.00 USD
Unit price
per
Sale
Sold out
★ ★ ★ ★ ★
Reclaim your Intimacy© with Orovana Wellness Intimacy Set. This dynamic duo was created by Hormone Replacement Specialist, Jane Hammond to target the symptoms related to hormonal changes from menopause and childbirth. Resort moisture, improve elasticity with the daily Rejuvenate Cream, and increase sensitivity and pleasure for both you and your partner with the Sensate Oil, active with high potency hemp oil and botanicals. Working together to take your arousal to new levels. Full list of ingredients →
All Natural

Balanced

Physician formulated
View full details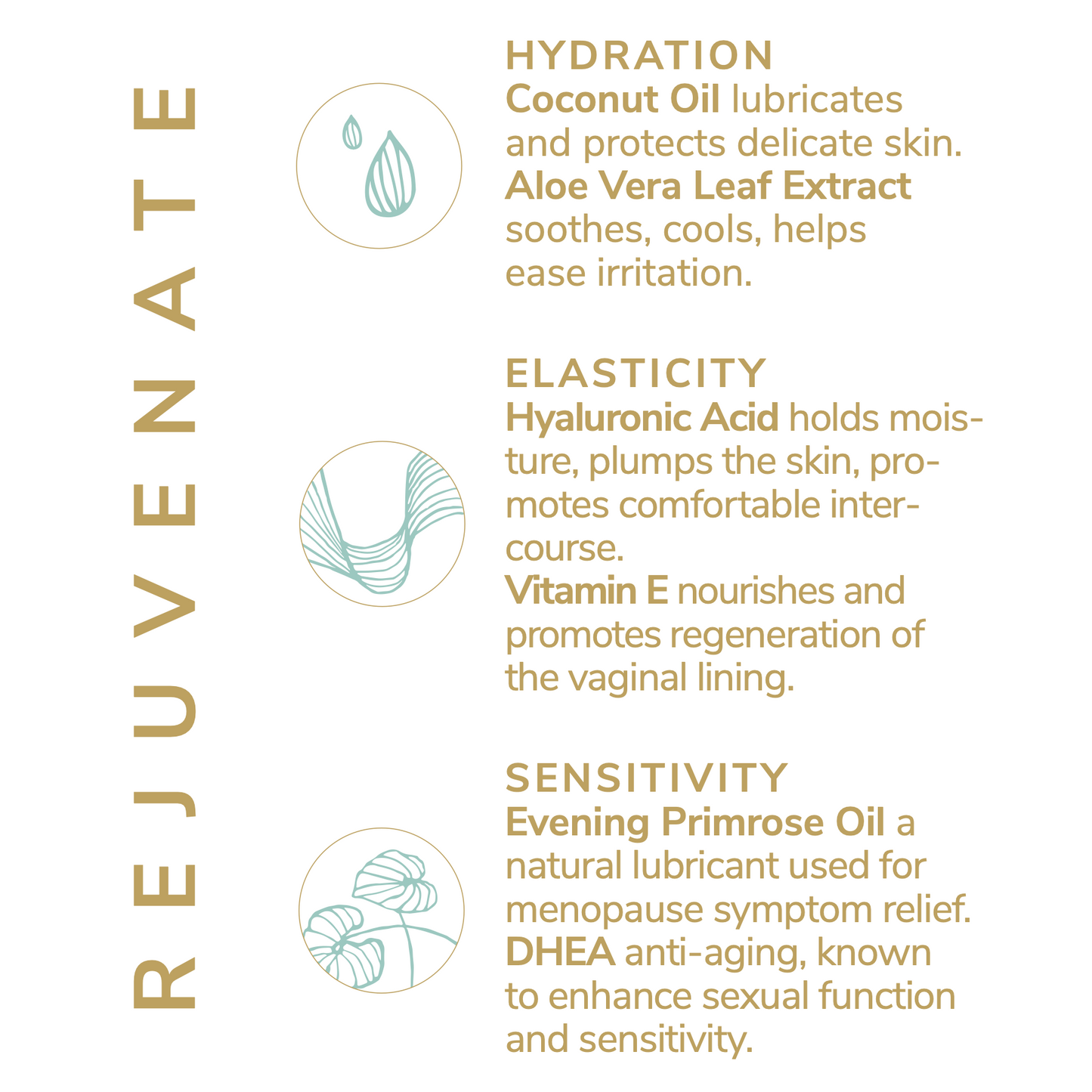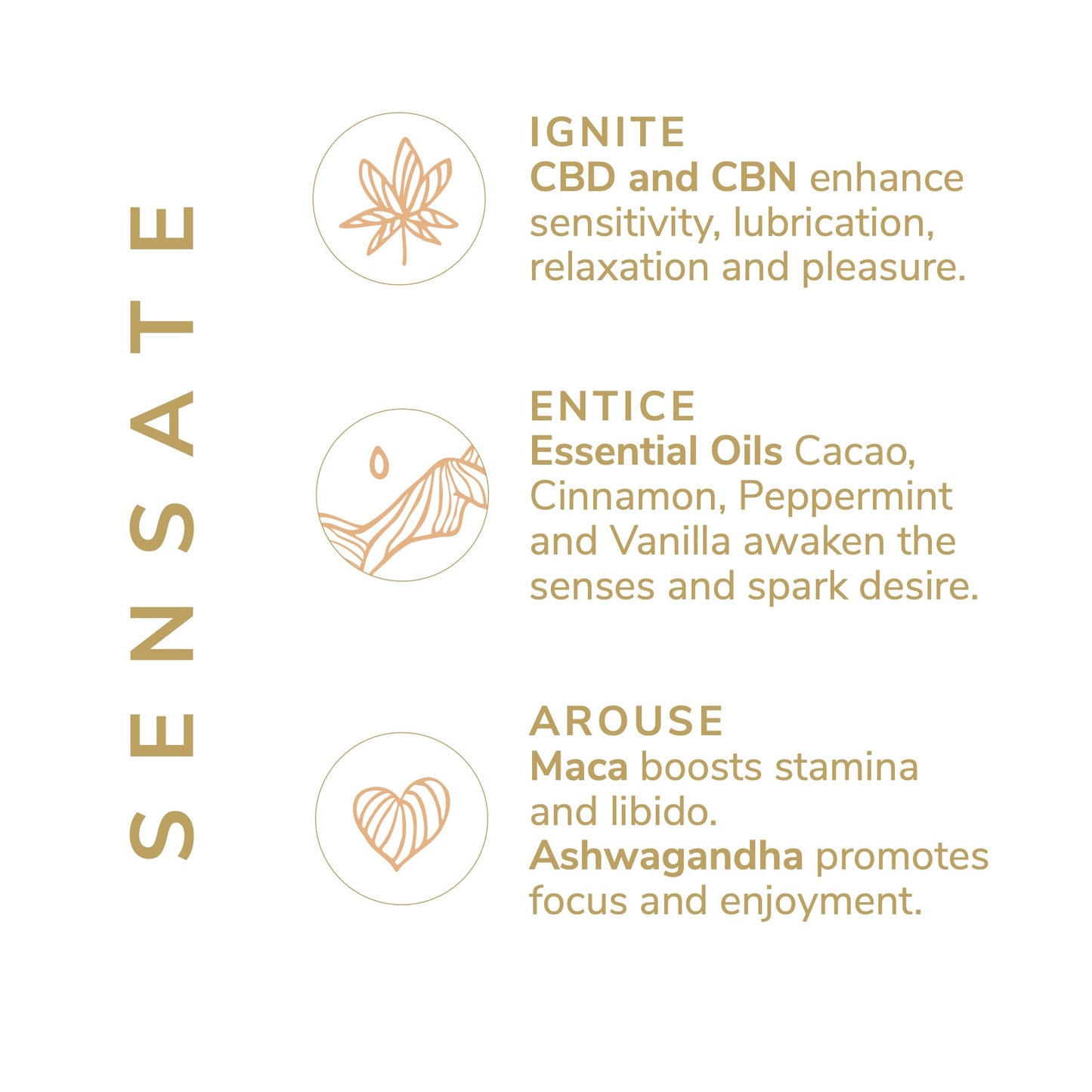 Shop individually
Regular price
$65.00 USD
Sale price
$42.00 USD
Unit price
per
Regular price
$70.00 USD
Sale price
$45.00 USD
Unit price
per
Love Potion

"My husband thinks this is for real a magical love potion...I also got the Rejuvenate that I can not live with out. Highly recommend both formulas but especially the Oil for the men." – Joy K.

This Cream is a Game Changer!

"This Cream is amazing! It is so nice to want to have sex again, and know that it will be pleasurable and not painful. I highly recommend this Product!!" – Sarah L.

Love it!

"I love this product! I have tried different over the counter products and prescriptions to help with vaginal dryness and this one is by far the best!" – Tiffany R.

Worth it

"I can't say enough good things about how well it works and how good it feels to want to have sex again." – Jenny G.

This stuff works

"Seriously, this is no joke. I was recommended Orovana as a daily over the counter formula by my doctor for vaginal dryness. I started used the Rejuvenate every morning and a little right before sex. then the Sensate oil during sex it was a major game changer, in the best way possible for both of us. I can't say enough good things, wow is all I can say." – Jenn R.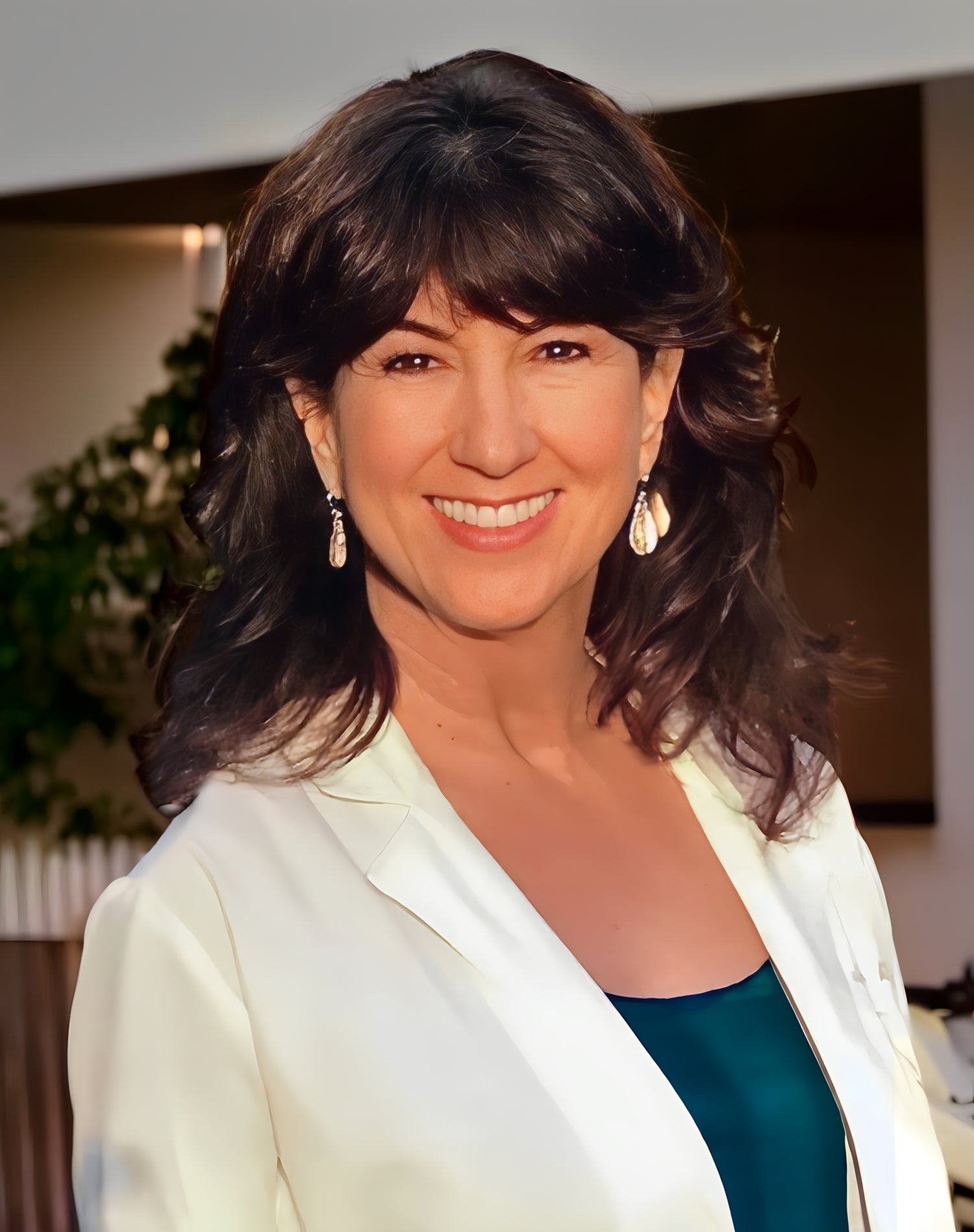 Created by Jane Hammond, PA-C
Jane Hammond, a Physician Assistant and Menopause and Hormone specialist, has seen hundreds of women suffer from vaginal dryness, irritation, and pain due to menopause, childbirth, or other conditions. This often leads to a strain on relationships as intimacy is crucial. Unfortunately, many women hesitate to discuss these symptoms with healthcare providers due to feelings of embarrassment or hopelessness. To address these issues, Jane founded Orovana Intimate Wellness, with a mission to offer life-enhancing products and unlock infinite possibilities of love and health through regeneration and progressive self-care.

Learn More
Ingredients the Body Craves
Anti-Aging

DHEA, a hormone naturally produced in the adrenal glands, is associated with anti-aging claims and is known to enhance sexual function and sensitivity. When used vaginally, DHEA acts on the nerves in the vaginal wall, increasing sensitivity during intercourse and leading to improved sexual satisfaction. It has been shown to increase libido and improve components of female libido, such as sexual arousal, lubrication, and desire. DHEA helps produce other hormones, including testosterone and estrogen

Hydrating

Hyaluronic Acid, also known as hyaluronan, is a powerful ingredient found in the Rejuvenation Intimate Moisture Cream. It holds moisture, plumps the skin, and promotes comfortable intercourse. This substance is naturally produced by the body and is found in various tissues, including the skin, connective tissue, and eyes. Its primary function is to trap water in tissues, ensuring they remain well-lubricated and moisturized. In the context of combating aging, Hyaluronic Acid is commonly used in face creams due to its hydrating properties.

Elasticity

Evening Primrose Oil: Menopause relief, rich in gamma-linolenic acid (fatty acids) to reduce inflammation, and aid skin elasticity, moisture, and firmness.

Coconut Oil: Hydrates, lubricates, protects delicate skin, a source of vitamin E, prevents yeast infections, and provides relief from itching and burning sensations.

Vitamin E: Enhances vaginal lubrication, improves symptoms of vaginal dryness and atrophy, and plays a part in cell metabolism and tissue nourishment.

Calming

CBD and CBN: enhance sensitivity, lubrication, relaxation and pleasure.

Sensate Intimate Pleasure Oil combines high amounts of CBD and CBN along with aphrodisiac herbs and essential oils.

CBD and CBN and part of a group of chemicals called cannabinoids.  Our body is designed to use these chemicals through an intricate system called the endocannabinoid system.  Receptors of this system are scattered all over the body, including the brain and reproductive system.

Aphrodisiacs

Maca & Ashwaganda: reduce stress

Synergistic herbs, known as natural aphrodisiacs, are  a gift from Mother Nature to enhance our libido.  They are an important part of Sensate Pleasure Oil.


Essential Oils

Cacao:a relaxing aphrodisiacsCinnamon:stimulates circulation, reduces painVanilla:enhances libidoPeppermint:increases blood flowSensate Pleasure Oilis carefully formulated with essential oils to entice a strong connection between smell and sexual arousal.
FAQ's
Who is Orovana right for?

Orovana products were created for women suffering from vaginal dryness, irritation and pain, whether from menopause, childbirth or other illnesses.
How much and how often should I use Rejuvenate?

Start with 2-3 pumps daily (0.5ml) daily. 

You may increase the amount as needed. You should feel some immediate relief, but, depending on the extent of your symptoms, it may take up to 6 weeks or more for full improvement.  If you do not see improvement in about a month, try using 4-6 pumps daily. 

When you start to feel improvement, you can decrease application to 4-5 days per week.  If you discontinue use, you will return to your baseline symptoms.
Where do I apply Rejuvenate?

Apply Rejuvenate with your fingers or tissue to the external vaginal area from the clitoris, along the labia to the perineum. It is not indicated to use vaginally. 

Relax and enjoy the warming sensation as Rejuvenate begins to work. This should last only a short while. (1-2 minutes) If it lasts longer, you can try using less next time. (Discontinue use if the sensation lasts over 20 minutes.)

Rejuvenate will absorb in 20-30 minutes. Wash hands after application.

Like any new product, it is best to try Rejuvenate on your inner arm for 24-48 hours first, to test for any reactions.
When should I apply the Sensate Oil?

Apply any time of day convenient for you. It is especially helpful to use before intercourse--best about 15 minutes before.  It can help with orgasms and overall sensitivity. It will not affect your partner.

It is not a contraceptive, and is oil based. Not to be used with latex condoms.
What is DHEA and how much is in Rejuvenate?

DHEA is a natural hormone secreted by the adrenal glands.  It is a precursor to estrogen and testosterone.

As we age, levels of DHEA decrease. DHEA works in many areas of the body: skin, muscle, brain, heart, bones and genitals in both men and women. Many people take it an oral supplement for energy, vitality and libido.

Many scientific studies show DHEA remains primarily local when used vaginally. Rejuvenate contains 10 mg DHEA per ml.  (Approximately 6 pumps equal 1 ml.) You may take your oral DHEA supplement while you use this product.

What about breast cancer?

If you have breast cancer we recommend consulting with your doctor before using Rejuvenate. It cannot be used while taking Tamoxifen, as the DHEA may reduce its effectiveness.  The effectiveness of Femara/letrazole, however, is not affected by DHEA. Talk to your oncologist about your vaginal symptoms.

What about PCOS? 

Women with PCOS should not use Rejuvenate, as they already have high levels of DHEA in their blood.
The Orovana Collection
Regular price

$125.00 USD

Regular price

Sale price

$125.00 USD

Unit price

per

Regular price

$65.00 USD

Sale price

$42.00 USD

Unit price

per

Regular price

$70.00 USD

Sale price

$45.00 USD

Unit price

per